OUR CAFE FURNITURE CATEGORIES

Explore our collection of cafe chairs that will complement the vibe of your cafe and make your customers wanting to stay for as long as they can

Furnish your cafe with our vibrant range of tables that are an amazing blend of durability and style

Keep your customers high-spirited with our range of Cafe Table-Chair sets that bring a certain warmth and class to your place.
GET CUSTOMIZED CAFE FURNITURE IN 3 EASY STEPS
Select from 2500+ furniture designs on website or share your own
Unbox furniture that matches your decor perfectly in a few days
WHY CUSTOM-MADE CAFE FURNITURE?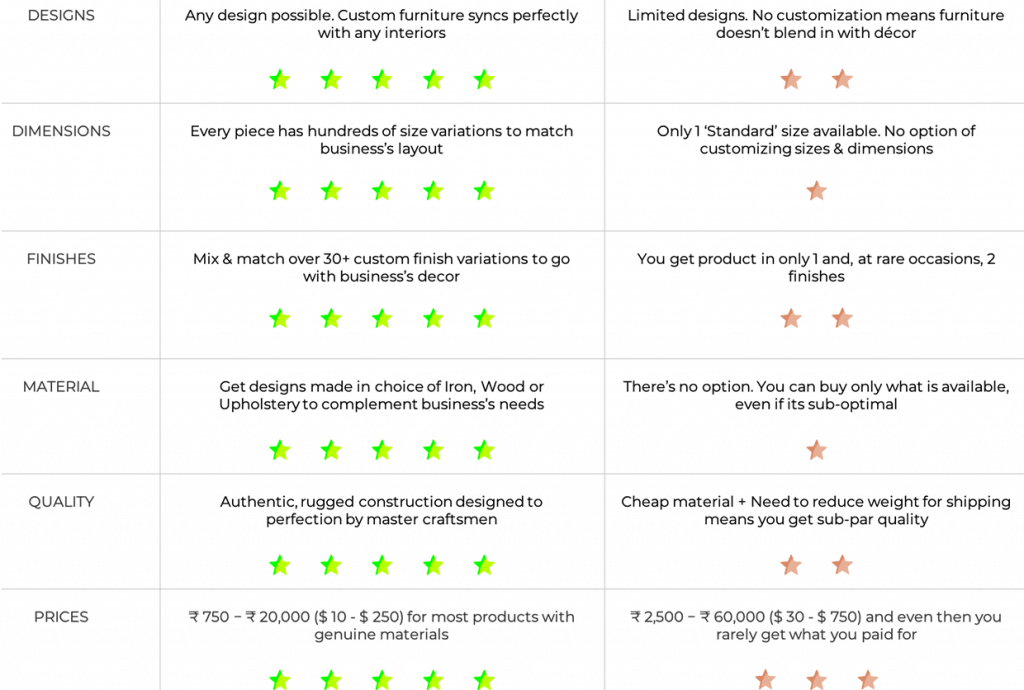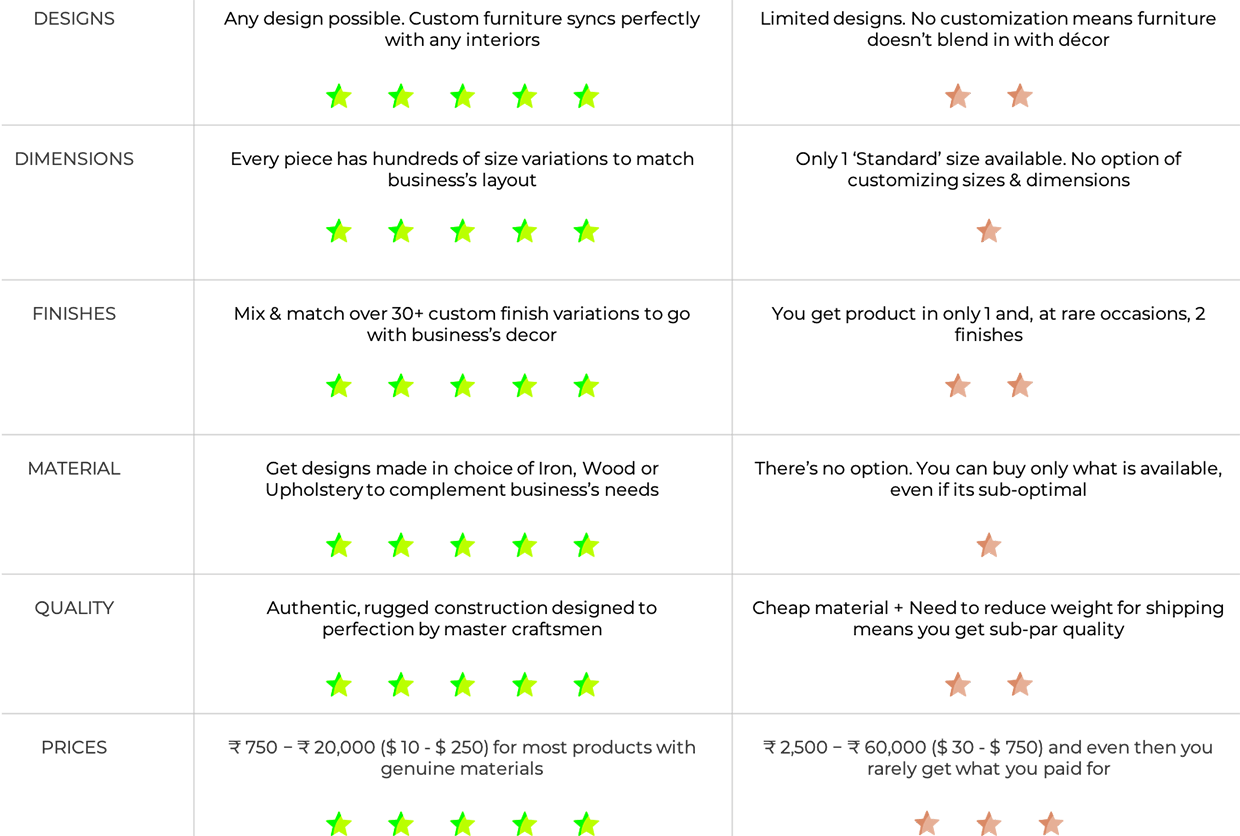 WHY FURNITURE ROOTS IS THE BEST FOR CAFE FURNITURE?
With FurnitureRoots you can get furniture that is custom made to match your cafe's decor and interiors perfectly! You can customize your hospitality furniture for designs, dimensions, materials, colors, finish and engineering. Thus getting furniture that matches your business' decor and interiors perfectly!
Furthermore, we are an ISO certified bespoke furniture organization with experience of over 300+ hospitality projects so you get commercial-grade furniture that has been custom built for longevity.
FurnitureRoots is an industry-leading Contract, Commercial & Cafe Furniture Manufacturer in India proving beautiful, commercial-grade, bespoke furniture.
Check out all Global Locations where we provide Hospitality Furniture and FF&E services.
FurnitureRoots also offers a professional, full-service experience to Hospitality FF&E Procurement Companies, Hotel Procurement Companies, Commercial & Hospitality Architects, FF&E, Restaurant Designers and Hospitality Interior Designers. Get in touch with us for if you want to make FurnitureRoots your Cafe Furniture Design and Manufacturing partner of choice.
Buy bespoke Cafe Furniture, Cafe Chairs and Tables, Storage Cabinets and innovative Lighting solutions online from FurnitureRoots and provide your cafe customers an unforgettable experience that balances luxury with price as well as durability.