SEGMENTS WE CATER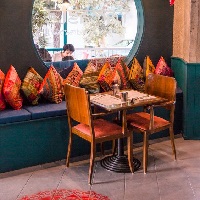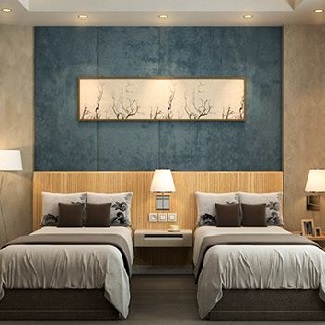 Hotel reception, hotel lobby, hotel room, and outdoor area furniture. FurnitureRoots is an FF&E specialist of hospitality furniture installations & fitouts in contemporary, budget as well as simple wooden styles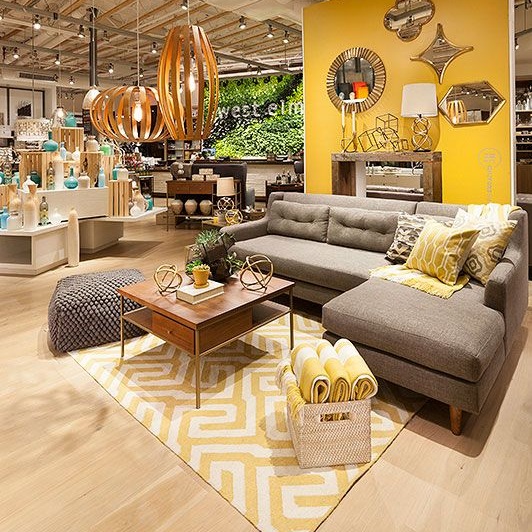 FURNITURE STORES
[ACROSS THE GLOBE]
If you are a furniture store, retailer, wholesaler, or the owner of an online storefront and want to get evocative yet subtle furniture, get in touch with us for our entire catalogue of 3000+ products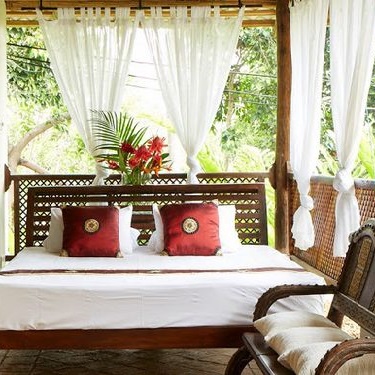 BUNGALOW & VILLA FURNITURE [INDIA] 
For large guest houses, B&Bs, luxury villas, row houses & apartment complexes with bulk and themed furniture requirements by a contract manufacturer of furniture designs that are made-to-order

Confused about how this works? Simply get in touch with an expert. (We speak Hindi, English, Marathi & Malayalam)
Popular Restaurant Furniture Types in India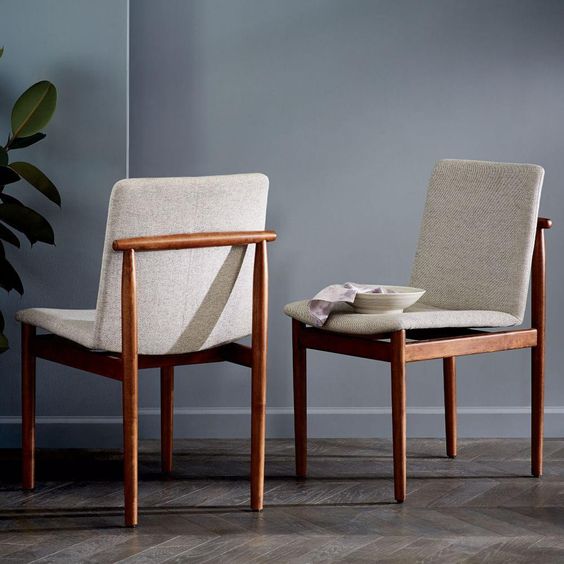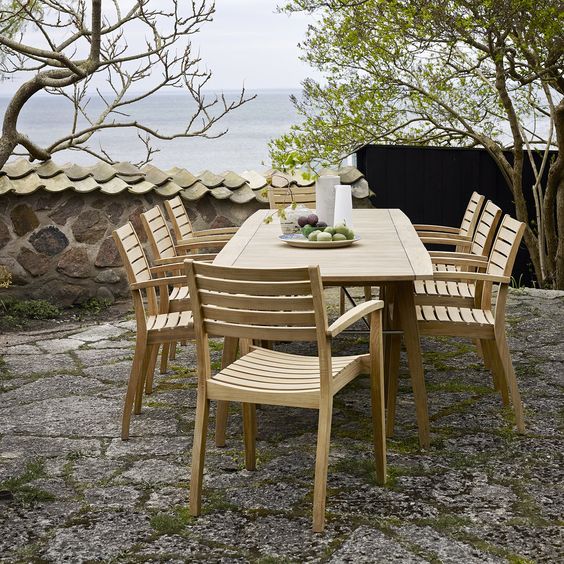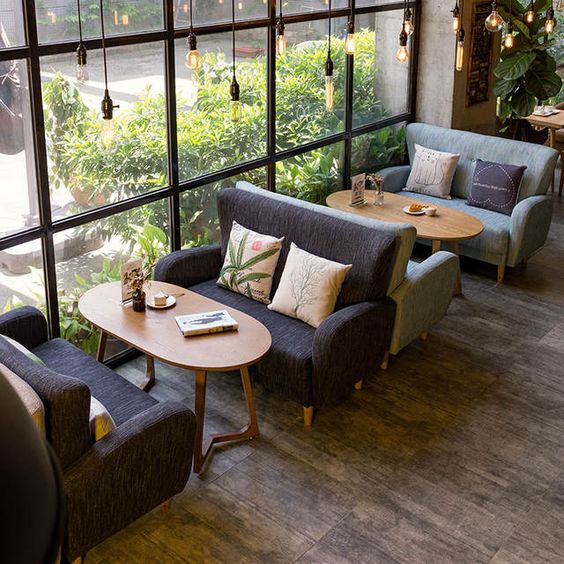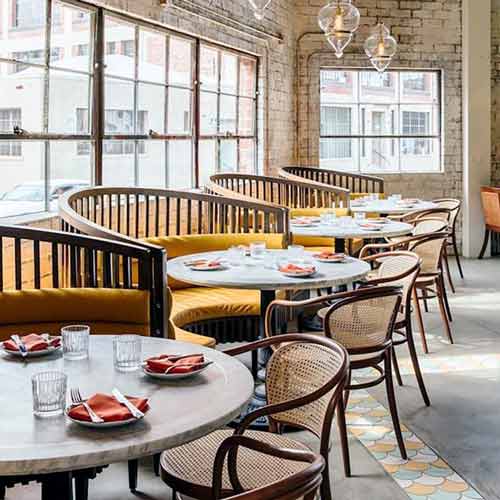 BUY FURNITURE IN 3 EASY STEPS
Select from 2500+ furniture designs on website or ask for our full catalog
Unbox furniture that matches your decor perfectly in a few days
FURNITURE SUPPLYING & INSTALLATION PROJECTS WE'VE COMPLETED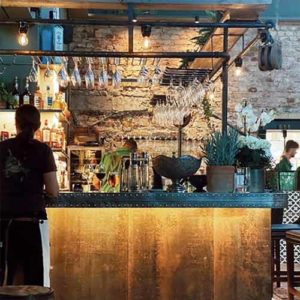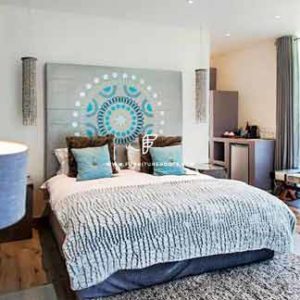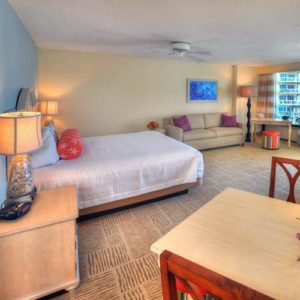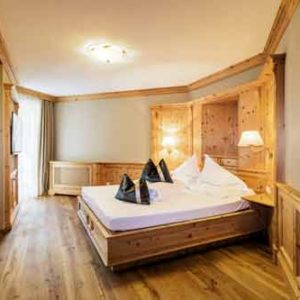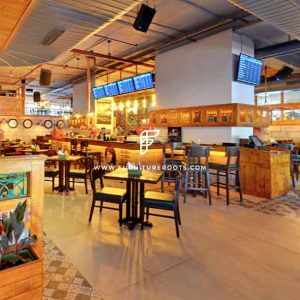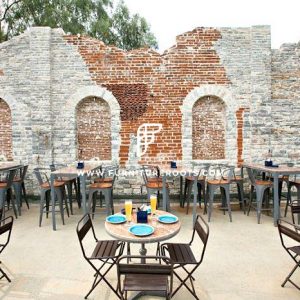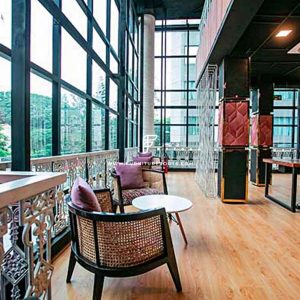 FROM UPSTART CAFES TO LARGE HOTELS - OUR CLIENTELE










FROM UPSTART CAFES TO LARGE HOTELS - OUR CLIENTELE










SEE WHY OUR CUSTOMERS LOVE US
FURNITUREROOTS MAKES OUR CO-WORKING OFFICES STAND OUT

"In FurnitureRoots we've found a perfect bespoke furniture partner! As the country's fastest growing Co-Workspace company, we have to make our offices look perfect. FurnitureRoots' extraordinary furniture does exactly that & helps our 15+ offices stand out from competition."
GREAT FURNITURE CREATIONS AT A GREAT PRICE!

"We had a very comfortable and professional experience with the FurnitureRoots team. Custom-made furniture delivery happened on time, the product finish was as per discussions. All the furniture customisation required by us were done correctly as well!"
FANTASTIC FURNITURE FOR MY BUSINESS AT GREAT PRICES!

"FurnitureRoots has been key furniture partner for our commercial needs. Their bespoke furniture designs are fantastic, customization options endless and products match business interiors perfectly. I highly recommend FurnitureRoots for commercial furniture needs."
HIGH QUALITY FOOD COURT FURNITURE AT GREAT PRICE & SERVICE

"I received reference of FurnitureRoots when I needed furniture for our upcoming food court in Vizag – One Too Many. I'm happy with their budget, quality, logistics & accountability. I highly recommend FurnitureRoots for any type of Food Court furniture of any scale & size."
ROOFTOP RESTO-BAR FURNITURE AT AFFORDABLE PRICES

"The folks at FurnitureRoots were very professional in handling our rooftop resto-bar furniture. Drawings, quotes, timeframes, shipment was taken care of perfectly and delivered before promised date. I highly recommend them for outdoor resto-bar furniture needs."
FANTASTIC PRODUCT QUALITY AND OUTSTANDING CUSTOMER SERVICE

"I found an awesome supplier for all my retail store furniture needs! Working with FurnitureRoots was Fantastic! Their product quality, customer service & delivery was perfect & hassle-free. Engage them for retail business furniture requirements without a worry!"
FULLY CUSTOMIZABLE DESIGNS
Customize your furniture with an endless array of materials that come from every state in the country
LEADING CUSTOM FURNITURE SUPPLIER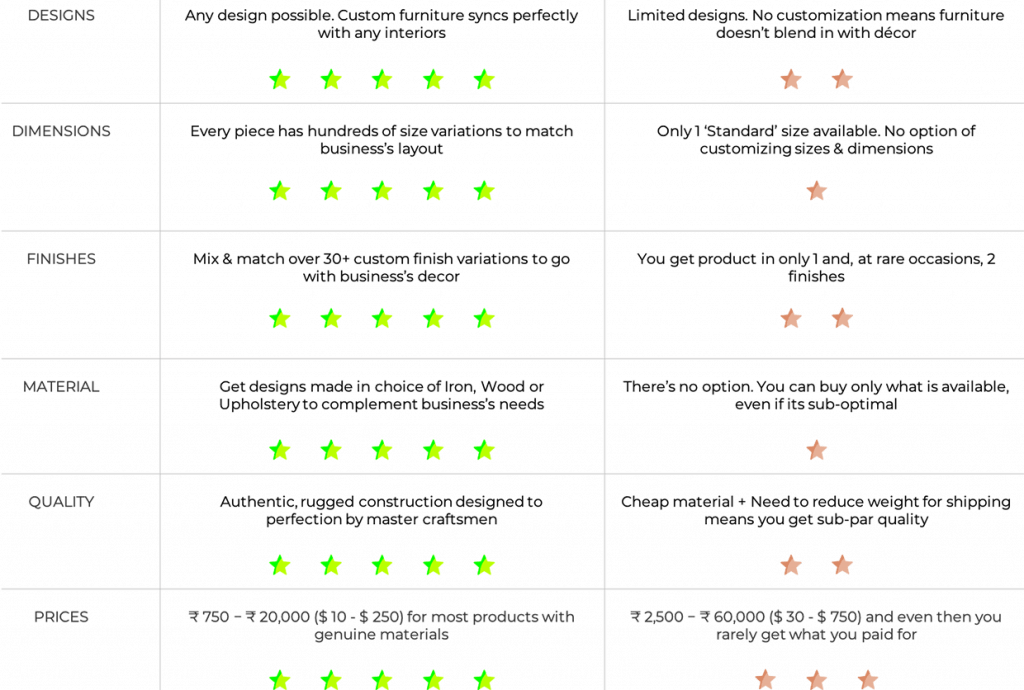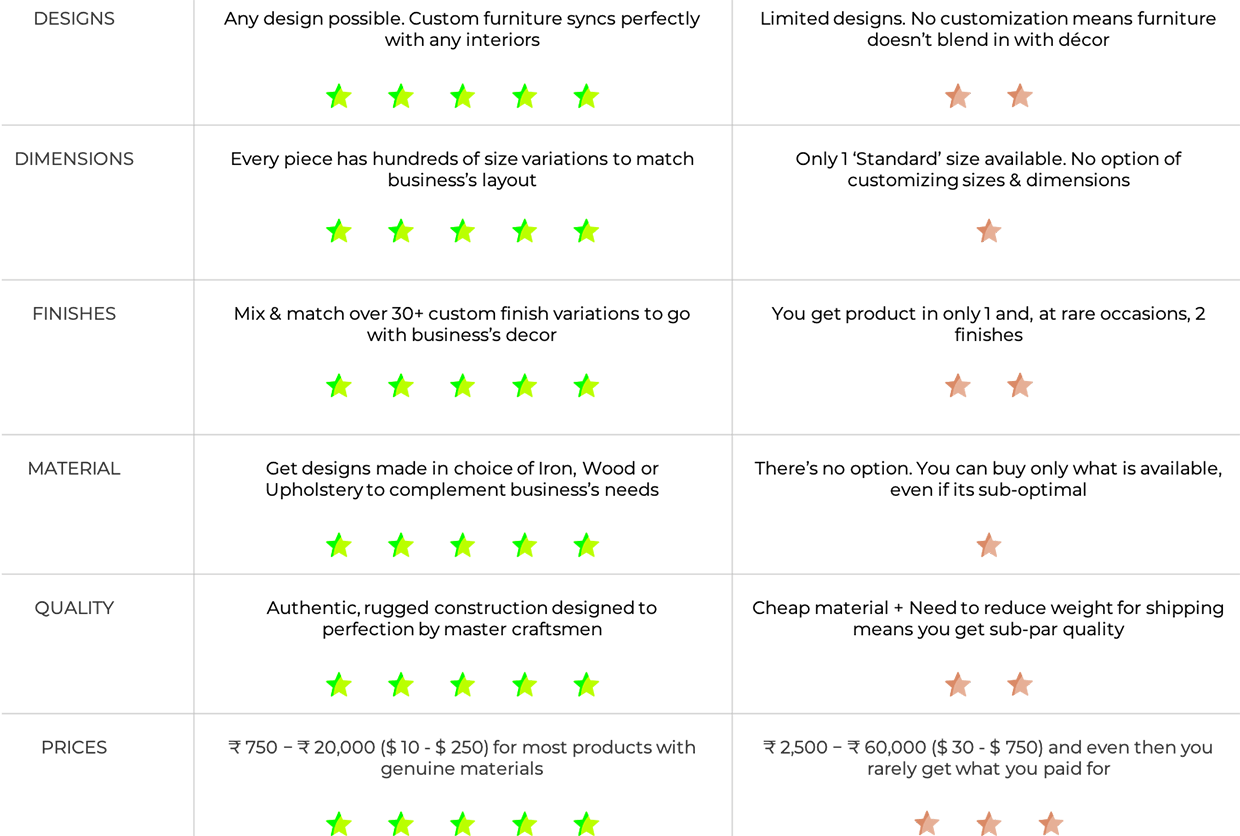 WHAT MAKES US STAND OUT?
1. BEST PRICES
Furniture of this quality has never been cheaper. Thanks to our batch manufacturing capabilities
2. OUTSTANDING RANGE
Breadth & depth of designs + styling that you simply won't find at your local manufacturer
3. EXCELLENT QUALITY
We take quality control extremely seriously, one visit to our factory will make that abundantly clear!
4. ANY CUSTOMIZATION
Furniture for Hotels, restaurants & cafes can rarely do without customizations. We do it at a negligible cost!
FURNITURE FF&E SUPPLIERS & MANUFACTURERS
Why Choose A Specialist?
At FurnitureRoots, we strongly believe that commercial businesses like hotels, restaurants, cafes, resorts, bistros etc deserve greatest designs that are made right here in India at prices that are not only affordable but also great value


While there is a chance that importing some of these furniture pieces from other countries into India may be slightly cheaper, it will also be quite a lot of risk & hassle. This is why we inisist that you atleast have a consultation call with us once before finalizing on your decision. This is not just a call to the Make in India Campaign but also a strong desire to ensure a booming commercial dining & hospitality industry in India

CONTACT US AT: +91 9769003311
CONTACT PERSON: DHRITIMAN RANAWAT
FACTORY ADDRESS: Plot No 58/2, Jodhpur, Pali Highway, Sangariya, Basni Baghelao, 342013
GOOGLE MAPS: LINK
Our modest manufacturing facility is based in Jodhpur, Rajasthan. Our team is passionate about furniture designs & styling & we always love challenges which helps us churn out some truly beautiful furniture pieces for our clients
At FurnitureRoots, we live design. This ensures every FurnitureRoots product is imbued with our passion for design and production.
















































Furniture Styles We Specialize in
Since we primarily cater to the needs of commercial dining & hospitality businesses, where the design requirements can be quite demanding, we have developed a knack & an ecosystem which helps us create pretty much any novel design with near accuracy

By combining state of the art manufacturing technology & by identifying the best talent in India like handicraftsmen & artisans certified by the Rajasthan Government, we are in a position to offer some of the best quality furniture, fixtures, equipment & furnishings at competitive prices which has helped us retain our spot(s) as leading industrial furniture suppliers & rustic furniture manufacturers. 
Our specialty lies not only in the large & complex projects but the sheet number of small & budget projects
We manufacture our furniture at Jodhpur in a range of styles, from modern & contemporary to traditional, vintage, or classical styles. Our export furniture collections cover a wide range of expertise – we are among the leading manufacturers of reclaimed wood furniture Industrial, Distressed, Automobile furniture to handmade ones like Painted, Carved, Bone-Inlay furniture.

By now, it must have become fairly evident that we create a variety of global & local designs. Here is a brief of the type of clients we serve
FURNITURE REQUIREMENTS WE CATER TO
Being a manufacturer comes with its own set of drawbacks, chief among which is the fact that we can't cater to smaller, retail furniture requirements in India. But for any of the below-mentioned client types, our MOQs are very reasonable & good enough for you too see enormous cost-savings
– Furniture for Hotels, Motels, Resorts,
– Guest House Furniture
– Glamping furniture for outdoor set-ups
– Cozy & comfortable our cafe furniture styles
– Fine dining restaurants
– Boutique restaurants

- Quick Service Restaurants & Chains
– Furniture for Restaurants, Cafes, Bistros, and Fine-Dines

– Furniture for Bars, Pubs & Brewpubs

– Furniture for Shisha Cafes & Hookah Lounges
– Intricate designs for bar & restaurant counters
PROJECT & CONTRACT FURNITURE

:

– Personalized, made-to-order furniture for interior designer and architects

– Furniture importers, wholesalers, distributors worldwide

– Buying agencies

– Hospitality FF&E procurement companies
HOME FURNITURE

– Bulk Furniture for Furniture Retail Stores & Furniture Chains
-As manufacturers of dining chairs, we supply for small-medium quantities to B2C customers as well
COMMERCIAL FURNITURE

:

– Offices, Co-Working Spaces

– Furniture for Managed Residences & Executive Residences

– Student & Hostel Accommodation and Co-Living Ventures

– Furniture for food courts, Malls, Nail Salons & other commercial setups
CUSTOM FURNITURE

:

– Furniture for Gardens, Public Parks

– Patio Furniture & Outdoor Furniture 

– Event Furniture & Banquet Furniture

– Furniture for Banks, Law Firms, and

– Other Bulk Furniture Requirements
– Bar Stools Manufactured in Bulk

Having executed 310+ projects globally, FurnitureRoots is the country's top made-to-order business furniture brand

providing highly individualistic, captivating & heavy-duty furniture personalized to a business's theme, interiors, decor, dimensions as well as other specifications.

You may also visit us or contact us at the address listed below.
BULK FURNITURE All bulk furniture requirements for retail stores
ASSISTANCE WITH INTERIOR DESIGNING Leading Interior Designer For Hotels
Factory Visit +91 9769003311
MANUFACTURING PROCESSES Any question with respect to the materials we use, quality grades, joinery techniques etc
Reach out to us through Email, Call, or Live Chat, and let's get started on your project furniture requirement! 
 
CONTACT US TO KNOW MORE
We look forward to serving all your hotel furniture requirements. You may directly contact us via call, or share your details or walk-in to our factory/head office
Factory & Head Office Address: Plot Number 58/2, Jodhpur-Pali Highway, Sangariya, Basni Baghelao, Jodhpur, Rajasthan 342013

Directions:
Google Map Link
Contact Number
+91 9769003311
Contact Person Dhritiman Ranawat