POPULAR FURNITURE(S) & STYLES IN INDIA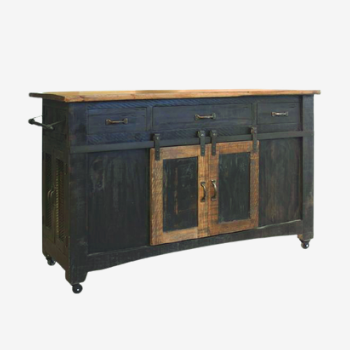 Outdoor Bar Counter
Both residential as well as commercial sized counters for outdoor patios, lawn areas, beachside resorts and restaurant outdoors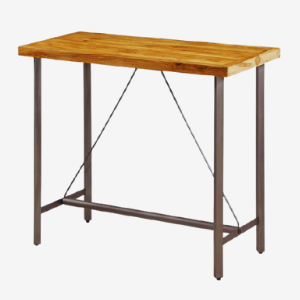 Counter Height Restaurant Tables
For pubs, bistros, cafes, restaurants and other commercial businesses, these counter height tables are customizable for tabletop and tablebase
Restaurant Counters: The Buying Process

Once you've selected your designs & submitted your contact details, our design consultant will get in touch with you via mail or via phone call depending on the contact preference you have mentioned. Once the discussions regarding the sizes, dimensions, and furniture types have been finalized, we will share a final quote with you, and once approved, we will put it into manufacturing.
We will show you through our wholesale industrial furniture collection & our custom manufactured distressed/shabby-chic collections as well. If you're looking for something really exquisite, you can also check out our wholesale bone-inlay furniture materials that we use to construct bespoke restaurant bar counters
The counter will be delivered in easily attachable pieces with instructions on setting it up through our network of delivery arrangements
All member of our team speak fluent English & Hindi so communication will be an absolute breeze. So seize the opportunity of getting a completely customized bar counter for your restaurant today itself!
We're Here to Assist

We're here to help you assist in any supplier verification that you may require. Our manufacturing facility is ISO 9001 certified and we're also an EU certified manufacturer. Feel free to check out our Google business listing and follow the address if you're around. We'll be glad to host you for a cup of tea.
Some Of Our Other Furniture Pieces To Pair Your Counters with

Since only a handful of our orders are solely based on bar counters and a typical container is loaded with different items that complement the counter quite well, here are a few of the product collections that you may be interested in.
1. Restaurants Bar Dining Tables
2. Restaurant Bar Dining Chairs
FurnitureRoots manufactures & supplies furniture to these locations across India. You may see our contact details listed below and let us know in case of any queries
FACTORY & SHOP ADDRESS: Plot No. 58/2, Jodhpur-Pali Highway Sangariya, Basni, Baghelao, Rajasthan 342013
GOOGLE MAPS: LINK
CONTACT NUMBER:+ 91 9769003311
CONTACT PERSON: DHRITIMAN RANAWAT