OTHER RESTAURANT FURNITURE ITEMS WE SELL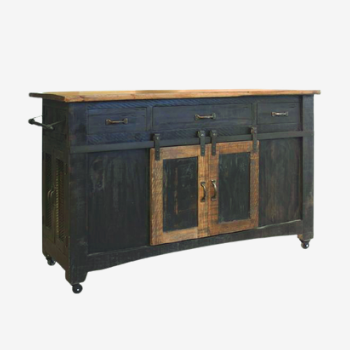 Outdoor Bar Counter
Both residential as well as commercial sized counters for outdoor patios, lawn areas, beachside resorts and restaurant outdoors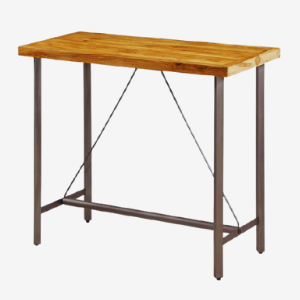 Counter Height Restaurant Tables
For pubs, bistros, cafes, restaurants and other commercial businesses, these counter height tables are customizable for tabletop and tablebase
Restaurant Counters: The Buying Process

As our business model is slightly different from any other that you'll be discovering, here's a brief walkthrough of our ordering process.

First, you may select from any of the representational counters listed above and share the same with us by "adding them to the cart", alternatively, you may simple fill out the form listed above & we'll share some sample designs with you

Secondly, after discussing your requirements with us, and after finalizing your counter based on your personalization requests, we'll be sharing a quote with you.
Lastly, we'll share a quote with you for the counter. At this point, you have the option of also choosing from a wide range of furniture pieces for your cafe, in which case we can offer even more competitive prices due to lowered fixed costs

You also have the option of buying from us directly from our off-shore entity (recommended for large quantity purchases) or buying from our on-shore partners of sister agencies that complete the importing formalities for you at a small cost.
We will show you through our wholesale industrial furniture collection & our custom manufactured distressed/shabby-chic collections as well. If you're looking for something really exquisite, you can also check out our wholesale bone-inlay furniture materials that we use to construct bespoke restaurant bar counters
We understand that the entire process may seem a bit intimidating to you. Moreover, you mau be weary of working with an off-shore manufacturer
To address this, we'd like to offer you with all possible details to verify our authenticity
We're Here to Assist

Our entire team speaks fluent English and we'd gladly provide you with a list of local references in Australia who have worked with us before. You may also check out the projects we've undertaken globally and let us know if we can provide any clarifications. You may find our representative office in Australia at the address listed below and you may know more about our manufacturing facility and its location by requesting a call back
Some Of Our Other Furniture Pieces To Pair Your Counters with

Since only a handful of our orders are solely based on bar counters and a typical container is loaded with different items that complement the counter quite well, here are a few of the product collections that you may be interested in.
1. Restaurants Bar Dining Tables
2. Restaurant Bar Dining Chairs
FurnitureRoots sells Reproduction Furniture in these Locations globally.
REP OFFICE ADDRESS:18 Daintree Dr, Coomera QLD 4209, Australia
CONTACT NUMBER: +61 424 996 664
GOOGLE MAPS: LINK